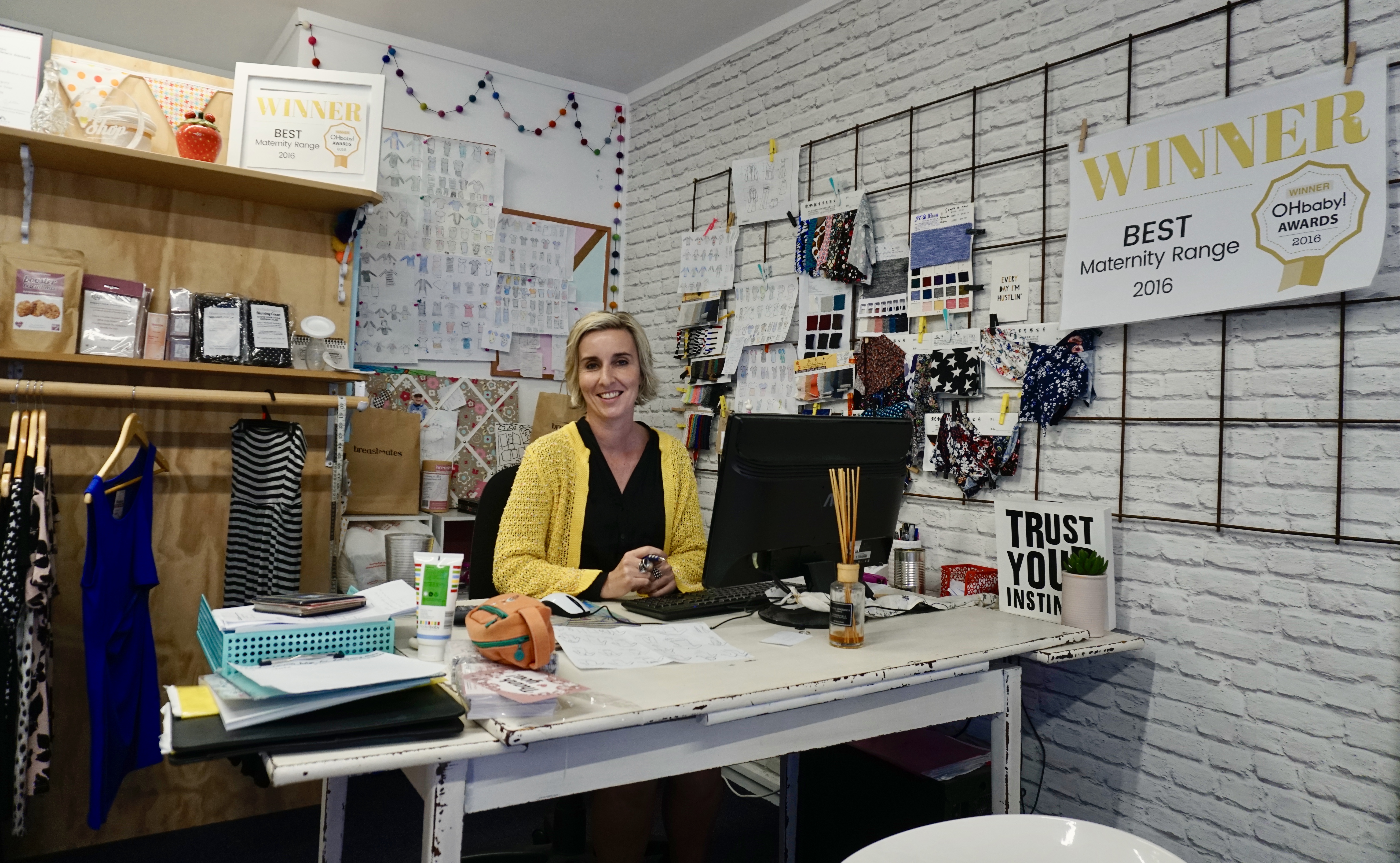 When Franny McInnes was on maternity leave she had a bit of extra time and decided to make decorations for her baby's nursery.
"Because I was a young mum and I had no extra money, and I was a bit bored, I would make extra items and list them on TradeMe. When a bid came in I would make another one, so I wasn't investing in stock until I had a pre-order.
"It was very much one at a time and I was stoked if I would get one sale a day. That made a difference to my life. It was quite easy to do a little bit of sewing around my baby's nap times."
This all started 14 years ago when Franny was 25. She began sewing around her baby's cot, then her gear moved into the spare room, then she took over the garage. Now she has her own office, packing warehouse and five factories in China that produce her designs.
Franny needed help along the way as her business grew from bids on her TradeMe account to her very own website and she said PKF Hamilton director Steven Stark had been a great support.
"About four years ago I wanted to buy my current premises so my bank manager suggested working with Steve.
"He's supportive. I know I could flick him a question and he would help me. Especially because I am doing this on my own, sometimes it does feel like a lot on my shoulders so it's nice to know I do have other people I can call on if I need an opinion."
Steven said the cool thing about working at PKF was the people he got to work with.
"Franny is so humble, but has built up a terrific business from scratch and is so very capable in all aspects of her business management – from product research and design through to her online sales platforms. I really admire what Franny continues to achieve in her business," he said.
When Franny first started out she was making cot bumpers, nursery decorations, mobiles, nappy bags and breast pads.
"The breast pads were probably the key, they're not very exciting, but they kept selling and I couldn't keep up with them. So, I just concentrated on making breast pads because they were quite easy.
"Then when my baby was about six months old I went to a shop to by a breast pump and the girl that served me wasn't a mum. She hadn't used a pump and she couldn't really answer my questions.
"That kind of gave me the idea… I was making breast pads already, maybe I could focus on breast feeding products and become knowledgeable and do it online."
So, Franny sourced suppliers for nipple creams and bras and pillows, focusing on breast feeding as a niche.
"As a little bit of a hobby I dabbled into some basic html code and made a website. I was still selling stuff on TradeMe, but I began to refer them to buy stuff on my website then I could avoid the TradeMe fee."
Franny said she'd been lucky with the name she'd chosen right from the beginning – Breastmates.
"I ended up growing into [the name] and now it suits my whole business. I don't just do breast pads now, it's evolved into maternity wear and bottle feeding and it's become more of a mum brand now.
"The best bit is when you get an email from someone and you've made their day, they've loved what they've received."
For more information on Breastmates check out the website here.