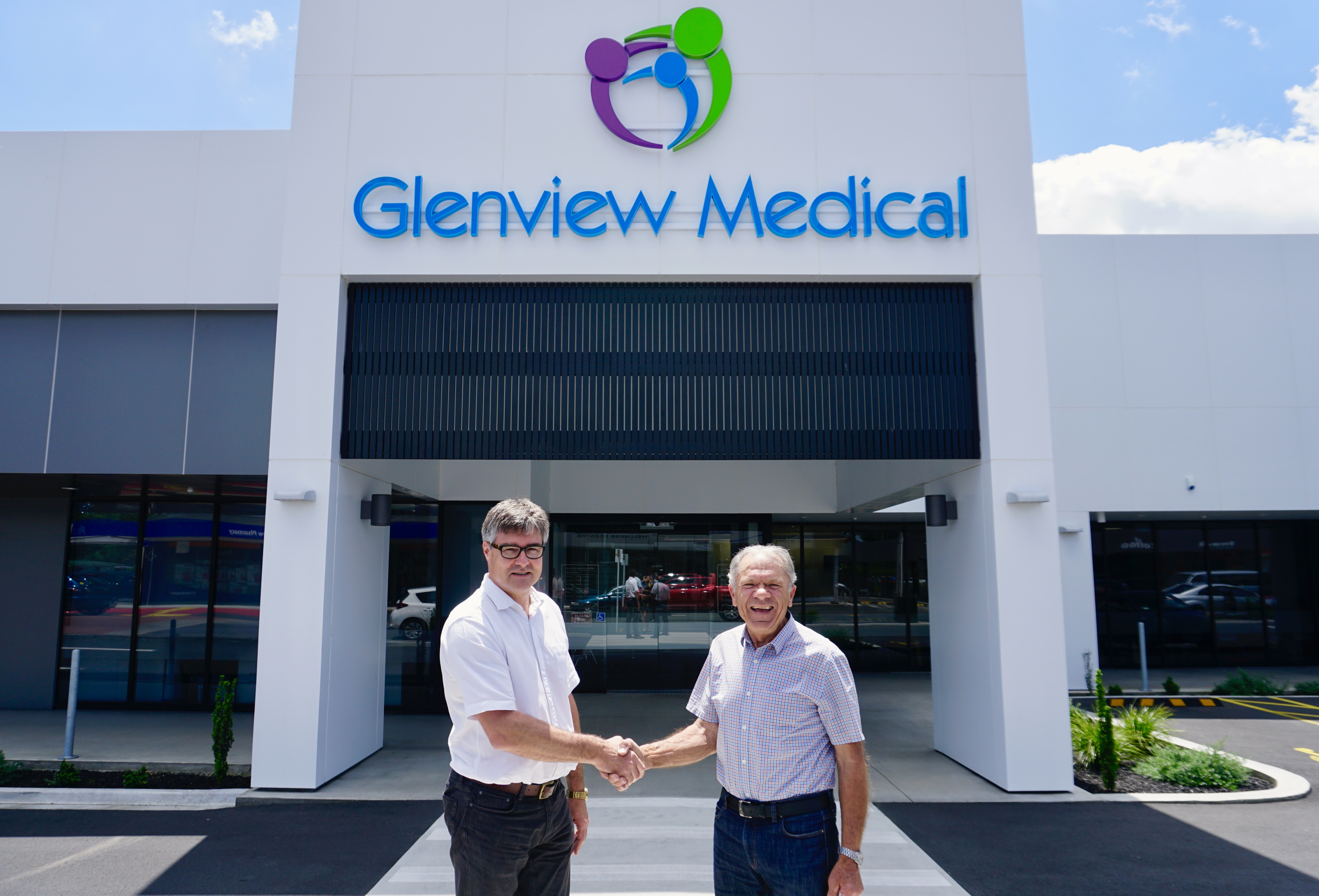 Glenview Medical Centre has technically been around since 1975 , but the brand new facilities could fool anyone into thinking they were the new kids on the block.
It's taken years of planning and a lot of people to bring about the state-of-the-art medical centre. And all of those involved agree it couldn't have been done without the help of PKF Hamilton.
PKF director Glen Martyn said it had been a rewarding experience working with the doctors to see the dream of a new clinic come to life.
"They have been able to continue to operate the practice through the transition from the old to the new, and we as a firm have enjoyed helping with the journey," he said.
Part owner and resident GP Dr Chris Nihotte said the old medical centre was one of the first group medical centres in the country.
"Jack Wong set it up. He retired about three or four years ago and around 1993 they re-did the premises and made it bigger and better," Chris said.
"But for the past five to 10 years we've been bulging at the seams. We didn't have enough space for the patients or the staff so we had to make a bigger premise, yet we didn't want to get too much bigger because we enjoyed the size that we had.
"But there was growth planned for the community out this way and we thought that if we're going to cope with the future we needed to make something bigger and better.
"One of the problems with the aging GP work force, we're all at a stage in life where we didn't really want to be building a new medical centre."
But the centre operators were approached by Zac Urlich from Urlich Properties as he and his brother owned the shops across the road.
"They asked if we wanted to do a joint venture. They happened to own the two sections next door to where our old medical centre was, which is basically where we are now."
That was four years ago. It took about two years of meetings and planning to get things off the ground. Then the new partnership started building the new centre last year with Hawkins.
"Hawkins were really good at sticking to budget and doing what they said they'd do," Chris said.
"We built it in two separate stages. We worked in the old medical centre and they built that side of the building and then in June this year we moved into the new first half of the building and they knocked down the old medical centre and built the second half.
"It was a bit of squish to fit everybody in when we were just in the first half, but now, here we are.
"We had to do it because there were more patients coming through the door and we didn't want to be turning away the locals."
The pharmacy then moved in, Hamilton Radiology moved in, and they even have a podiatrist now too.
"We have a few extra rooms still, so we have room for growth, which is what we wanted."
Because the centre is half owned by the Urlich brothers and a group of the doctors own the other half, Chris said it was quite a complicated development.
"We had other people and us working together and owning it, but also, we had the hat of being tenant as well as partly landlord, so that's a difficult balancing act. Obviously, landlords want a good return for their investments, but tenants want their business to be able to function; this is where PKF were really good at trying to help merge both of those."
Chris said PKF had been the centre's accountants for the past four years and they offered exceptional advice and support throughout the build.
"We didn't know if it was going to be a financially viable thing to do, but they were really good at doing modelling to work out what it might cost and what impact it would have on our business. They predicted from a business perspective it would be a bit difficult for two or three years after the build, which it's proving to be. But we have a much better facility now and everybody's pretty happy working in it, so there will be a little bit of pain for a lot of long-term gain.
"We wouldn't have been able to fund it by ourselves. In fact, we had been thinking if a developer came along and built a new building we would probably just move and be a tenant, but this way it allowed us to have some ownership of it.
"Initially Glen was our main accountant and then Jenny Murdie came in. They've been really good, there was a lot of math that we thought we could do, but we really couldn't do and it got really complicated.
"They had to liaise with the bank, the architect, the lawyers, the Urlichs, and us. It got quite complicated when we had to figure out who paid what. The build was about $5 million and the fit-out was about $2 million.
"PKF were really good at telling us who owed what. Jenny did lots of good math – we couldn't have done it without them. Glen gave us the confidence to take the plunge. We rely on them, they are very much part of the team.
"Really it just seems like home now, it's a little bit painful this year and next year financially for us as a business, but it's a much better place to work and the staff love it. Apart from the beach, I can't imagine wanting to be anywhere else," Chris said.