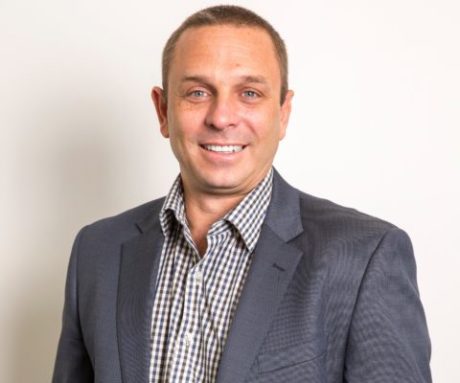 Steven Stark is one of our Directors here at PKF Hamilton. We love getting to know our clients, so we thought it's only fair that you get to know our directors and staff a bit more as well. We've asked Steve some burning questions so have a read below to find out about Steve, his background, his favourite holiday destination, the sport his family do together for fun and more!
Tell us a bit about your background?
I moved to New Zealand at age 7 (born in Newport Beach, California and lived in Michigan as a boy) and settled in Hamilton where Dad went into business with his brother and uncle at the Montana Restaurant. Moved to New Plymouth in 1987, when Mum and Dad opened the McDonald's Restaurant there and grew up in the family business. I attended New Plymouth Boys' High School, then I did a year at the University of Waikato before going back to New Plymouth and working in the family business. In 2000, I moved to the Waikato and purchased the Te Awamutu McDonald's Restaurant, before selling the business in 2003 to complete my degree and explore life outside the Golden Arches. I started with BDO Spicers in 2005 and have been with the great team here ever since.
Why did you want to get into this type of role?
For quite selfish reasons initially – all I knew about was McDonalds and I wanted a career where I would be exposed to multiple industries and businesses to help focus on the industries to do business in the future. Throughout my time in the firm, I've loved that we become part of our client's business and family. We also work alongside them on so many more things than just accounting and numbers.
What do you love about working for PKF Hamilton?
The variety of clients and industries we're involved in, our energetic and hardworking team and valued relationships with clients and referrers.
What's the best piece of advice you've been given and by whom?
Not really advice, but my parents always taught me the value of hard work – not verbally, but just by leading by example. I'll always work hard and do the very best I can for my clients, colleagues and referrers.
Best piece of advice from Dad was prior to making an investment he asked what my exit plan was.  I thought he was nuts at the time given I hadn't even got in, but learnt the hard way it was right.
What advice can you give for people who aspire to be where you are?
Chartered accountancy and business is all about people and the quality of relationships that you have.  Build a strong network of advocates by working hard and demonstrating that you care and want to do the best for them.
Tell us about your family?
Jennie and I have been together for 20+ years – not married but got engaged more than 10 years ago! She's obviously pretty patient… We have 3 children – Tayler who is in her 2nd year at the University of Waikato studying to be a primary school teacher, Ericka who just got her license and got an Excellence in her mock accounting exam last week (no help to her impatient dad trying to teach her) and Cooper who is about to turn 8, plays rugby and causes chaos.
Favourite place to visit in the Waikato?
Lake Karapiro.
Favourite music or bands?
Does talkback count?
Favourite movie or tv show?
PTI, Around the Horn and Redzone on ESPN.
Favourite holiday destination?
Hawaii – love the climate. Air NZ had Wi-Fi on my return flight last time I went, so it was even a full productive day of work!
What do you do for fun?
I started Kickboxing in February – best 3 hours of my week. Love the physical challenge and because my daughter Ericka comes along with me makes it good time with the family. Jen comes along too, so don't mess with us at the family BBQ!