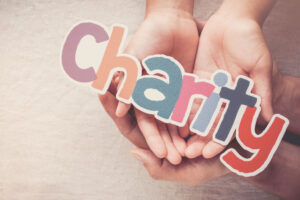 What qualifies as charitable dates back over 400 years, however it appears that it may be evolving after the recent Greenpeace and Family First cases that have gone through the courts. For context, the historic position has been that an organisation that has a political purpose cannot be a charity, but an organisation may engage in activities to secure or oppose changes in law as a means of achieving its charitable purpose. However, this has been a fine line.
In 2013, the Charities Registration Board sought to deregister Family First, after determining that its purpose of promoting its views about family and traditional values was a non-charitable political purpose. The Board further concluded that there was no clear public benefit and that the promotion of its own views did not qualify as an advancement of education. Family First appealed this decision to the High Court.
The High Court partially ruled in favour of Family First following the ruling in the Greenpeace case, which rejected the argument that advocacy and political purposes would always be non-charitable. The Supreme Court held that a case-by-case assessment was required, and the matter was referred back to the Board.
The Board was ordered to reconsider their decision alongside a New Zealand Institute of Economic Research (NZIER) report commissioned by Family First. Following a review, the Board concluded that it failed to satisfy the public benefit requirement to being charitable and wished to proceed with the deregistration. The High Court agreed stating that although Family First's activities may have had an educative aspect, its other purposes and activities (which were arguably also more controversial) could not be regarded as ancillary. Again, Family First appealed the decision.
Earlier this year, the Court of Appeal heard the case of Family First New Zealand (Family First) v Attorney-General that sought to clarify whether the revocation of Family First's charitable status was lawful. The Court considered the scope of 'charitable purpose'.
Historically, an entity that existed for political purposes, which were more than ancillary, could not be charitable. Neither could entities that had a purpose, incidental or otherwise, which was contrary to public policy. However, the recent Supreme Court judgement in Re Greenpeace of New Zealand Inc held that if an entity had an element of political purpose, it should not necessarily disqualify it from having charitable status. A similar issue was considered in the case against Family First.
The Court of Appeal set aside the Board's decision. It was determined that Family First qualify as charitable on the basis that it had a purpose of advancing education and operated for the public benefit. Any lobbying for specific political / legislative outcomes was thought to be no more than ancillary. The Attorney-General has since disputed the decision and has asked for a further appeal to be heard in the Supreme Court.