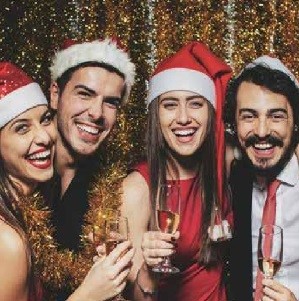 COVID has transformed the way we celebrate.  This means that changes will need to be made to how businesses and organisations conduct their Christmas parties.
Businesses should take into consideration the communities and locations which their employees will be coming from.  Certain regions have higher or lower community spread at differing times.  Staying updated with this information will be helpful in determining whether hosting a Christmas party at a given time is ideal.
To further limit risks, businesses should try and restrict the number of people at a gathering.  For example, if possible, having a smaller event or party for teams as opposed to the entire office.  Although this I not ideal, it may be a necessary decision to ensure safety.
Monitoring the wellness of individuals when they arrive at the event or their behaviour during the event is also important. It is important to restrict sharing of food and utensils, wear masks and use hand sanitiser. Businesses should ensure that they make these options easier for individuals.
It is more ideal to have a Christmas party that abides by the various recommendations than not have one at all. Recognising employees' hard work and showing appreciation for working through the year will foster a sense of loyalty and togetherness in the team. It will also help motivate employees for the year ahead and be an excellent opportunity to let out some steam after the stressful year.