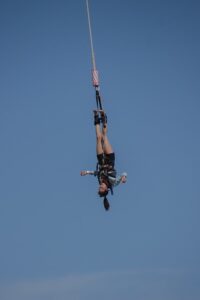 Over a year on from NZ's level four lockdown, businesses and communities alike have experienced their fair share of highs and lows. Many have had to rapidly adapt to the Covid-19 induced restrictions. For some, they have benefited from unpredictable productivity gains, meanwhile others have struggled to regain pre-pandemic momentum. Employment levels slumped to an eight year low in September 2020, with over 150,000 unemployed people. So nearly six months on, how does the job market stack up now?
Statistics released by Seek NZ reveal that March 2021 saw the highest number of jobs ever advertised on the site. Listings for jobs were up 11% on the prior month and up 55% on March 2020. Every region in NZ saw listings increase, with Bay of Plenty, Otago and the West Coast experiencing the largest growth (22%).
Perhaps in response to the expectation of a NZ / AU travel bubble, hospitality and tourism showed one of the most significant increases, with listings up 32% compared with February. Retail and consumer products followed closely behind with a 29% increase.
Trade Me Jobs paints a similar picture with over 70k jobs listed for the quarter ending 31 March 2021, representing a 22% increase in Q1 compared to prior year. The sectors with the largest year-on-year increase were automotive (50%), construction and roading (43%), and manufacturing and operations (40%). Although prior year figures may show signs of the economic uncertainty first felt from Covid-19, the Q1 figures for 2021 still exceed those of Q1 of 2019 (up 15%) and Q4 of 2020 (29%).
Interestingly, despite the increase in job listings, Seek NZ data shows that applications per job are actually down.
With an abundance of listings, job hopefuls should feel optimistic that their career or job search is looking up. However, employers may be feeling the pressure to find the right fit. It is not uncommon for hiring managers to have post hire regrets when they find their new hire is not fit for the role, and this inevitably comes at a cost.
New Zealand employers have cited increased stress on colleagues, increased workload for existing team members and increased stress on managers as the three top consequences of a bad hire. However, the ripple effect doesn't stop there with lost productivity, higher recruitment costs and low staff morale also arising as a result of recruiting the wrong person.
Despite the above, the current state of the job market shows positive signs for NZ's ongoing recovery in response to Covid-19. A resurgence in listings for hospitality and tourism provides a spark of optimism for a sector which has been hit particularly hard.