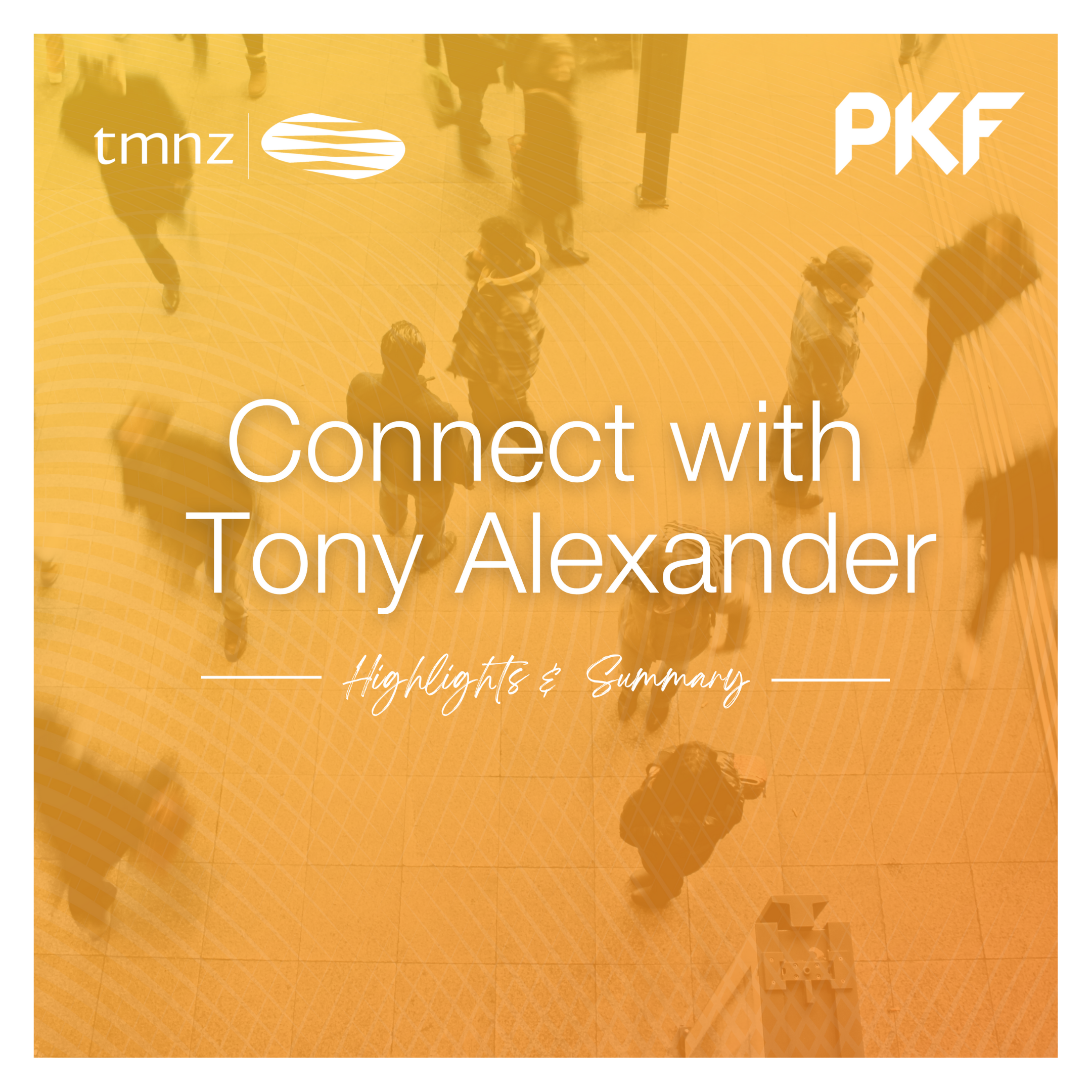 Thank you to everyone who joined us for our recent webinar, "Connect with Tony Alexander" with PKF & TMNZ.
Our special guest was renowned economist Tony Alexander, who provided highlights from the 2022 Budget, an economic update, and tips on how tax pooling can help businesses with cash flow during uncertain times.
In addition to the great discussion, we also had a chance to hear from you! Here is some of the feedback we have received:
"Thank you so much for the seminar today with Tony Alexander it was brilliant. It helped me to understand the big picture of what is happening in the economy."
"Very insightful discussion from Tony, many thanks."
"Really enjoyed the presentation thank you."
We were so pleased to see so many people join us for this event —thank you again for being part of it.
We hope that you found this webinar useful, and we'd love to hear from you about your experiences with tax pooling. If you have any questions or comments about anything else we discussed during the webinar, please feel free to contact us.