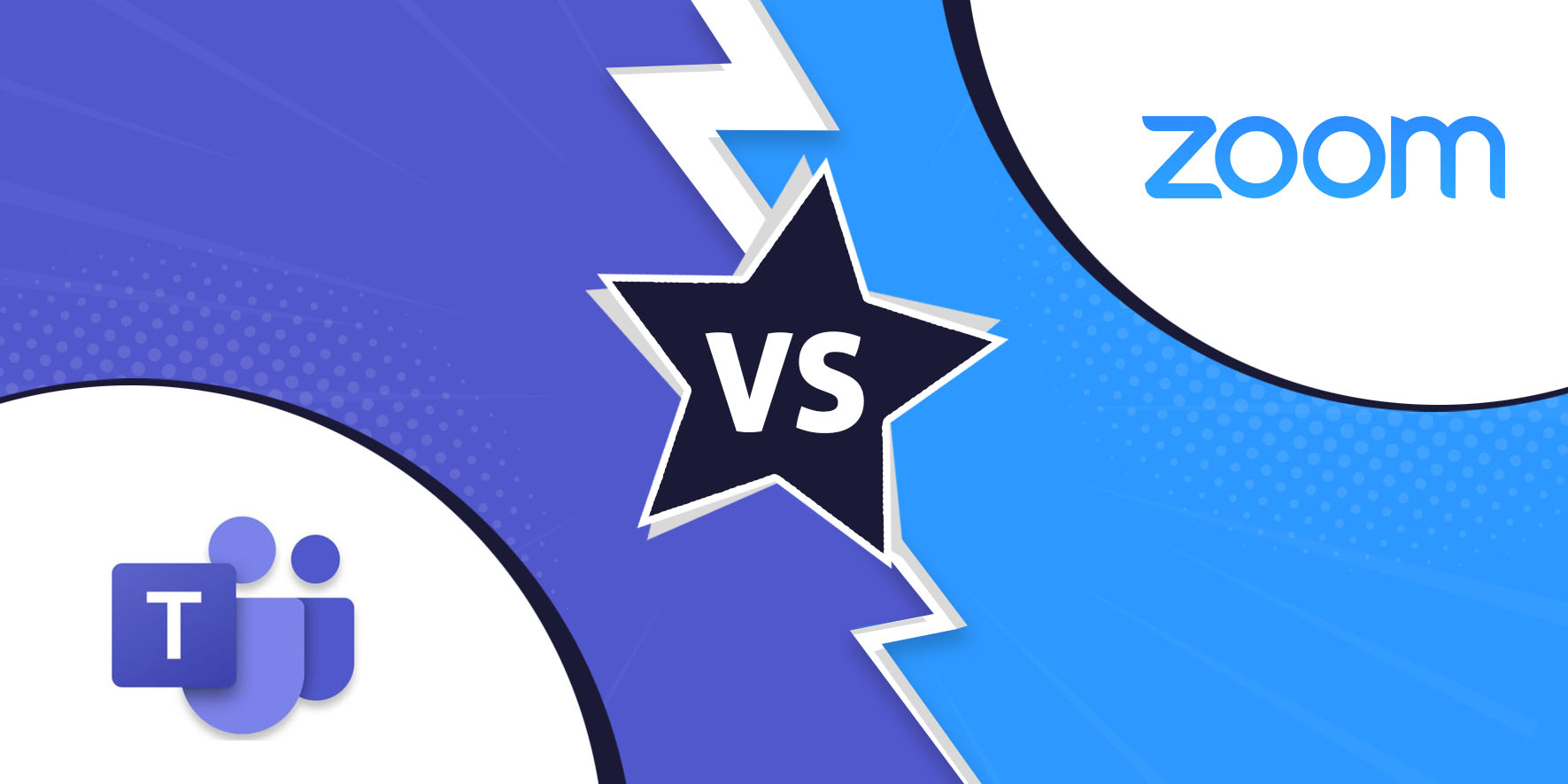 PKF International has put together this blog post about collaboration platforms Microsoft Teams and Zoom.
If you're yet to decide which is right for you, this might help.
In this time where remote working is crucial, it is important that firms within the network find a way to keep their teams connected. Collaboration tools are gaining popularity and provide access to crucial features for employees to work seamlessly together, from instant messaging to video conferencing.
Zoom and Microsoft Teams are two of the biggest competitors on the market, both offering an excellent solution to the demand for collaboration.
Zoom is the leader in modern enterprise video communications, with an easy, reliable cloud platform for video and audio conferencing, collaboration, chat, and webinars across mobile devices, desktops and telephone.
Microsoft Teams is the all-in-one collaboration service from Microsoft, designed to integrate with the rest of the Microsoft Office 365 products. At a high level, both tools offer a similar range of features, but some key differences may sway you when it comes to making an investment.
ZOOM FEATURES
Where other tools focus on things like instant messaging and content sharing, Zoom highlights the need of having easy-toaccess video calling. While you can still share content and send instant messages via Zoom, the one-click video meeting capabilities are what helped this solution become so widely used.
Zoom offers unparalleled simplicity, designed to drive adoption of a video-first culture. You can join a meeting anywhere, from any device, and access video for both internal and external communications.
Features include:
• HD Video and Audio
• Support to up to 1,000 video participants
• Up to 49 videos on screen
• End-to-end encryption for all meetings
• Streamlined calendaring with integrations to Outlook and Gmail
• Role-based security
• Screen sharing and co-annotation
• Recording and transcription
• Team chat with groups
• Searchable history
• File sharing
MICROSOFT TEAMS FEATURES
Microsoft Teams is probably the most popular business collaboration tool on the market. What sets it apart from other collaboration tools is that it works seamlessly with the rest of the products within Microsoft Office 365. You can launch meetings from Outlook or OWA Calendar and working together on documents is designed to be simple.
Microsoft is constantly rolling out new features to make the Microsoft Teams experience more engaging. You can access features like background blur in videos to reduce distractions in the home or remote working environment. Teams is also accessible across any device, offering a seamless experience wherever you are.
Features include:
• Full integration with Office 365
• Video conferencing with background blur
• Excellent audio with in-line transcription
• File and screen sharing
• Instant messaging one-to-one and in groups
• Fully searchable conversational channels
• Access from all devices
• End-to-end security
• Endless bots for integrating extra functionality
• Tabs to make finding information easy
• Recording
USER EXPERIENCE
User experience is vital when choosing the right collaboration platform. Team members will need to adopt the technology quickly during a time when training may be difficult to provide. One of the main reasons that Zoom is so popular is that it offers easy access.
With a click of a button you can launch a Zoom meeting, with no need for additional support.
Microsoft Teams takes a little more time to get used to, because there are so many channels, file sharing components and other integrations to consider. However, Microsoft offer an excellent range of online training tools and videos, to help get the team get up and running. Microsoft Teams also has the benefit of integrating with the other Microsoft products like Outlook
and Excel that your employees may already be using and be familiar with.
LIMITATIONS
Microsoft Teams and Zoom both provide strong features in their area, but they also have some limitations that can impact their effectiveness.
Microsoft Teams loses some of its functionality if you are not using the Microsoft suite of office software. This is important to consider as Microsoft Teams also lacks many third-party integrations. Additionally, Microsoft Teams is missing some advanced conferencing features like multiple screen share.
Zoom has powerful web conferencing features but is missing some of the features that Microsoft Teams has particularly around the document sharing and collaboration.
THE RIGHT TOOL?
Both Microsoft Teams and Zoom have a lot to offer for firms in search of a simple and effective collaboration tool. Both platforms can be used to build a comprehensive environment for communication to help staff collaborate with each other and with clients. Furthermore, both solutions offer a free version with limited functionality.
Microsoft Teams is excellent for internal collaboration, thanks to its unparalleled set of integrations with the Office 365 environment. It offers easy instant messaging and channel solutions, great for keeping your team working together effectively. It is a good choice for firms that use, or are looking to use, Microsoft Office products. Microsoft Teams is great for firms that can make use of the collaboration features such as the live chat function and want to share documents in a structured way.
Zoom is ideal for firms that are looking for the best quality audio and video conferencing solutions. Additionally, Zoom might be preferable for firms that conference with people outside the company, as it is simple to set up outside audio/video meetings.