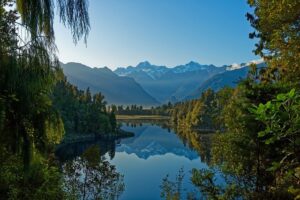 In the months since the peak of COVID-19, the stringent restrictions have been relaxed and the majority of us have returned to a 'new normal'.
What this looks like from business to business is likely to be quite different, with some returning to the office full-time and others continuing to work remotely. Whichever the case, the disruption of COVID-19 is sure to have impacted employee morale one way or another.
It is not uncommon for morale to take a dive as the mid-year lull takes effect. Typically, a dip in motivation might be offset by an escape to the islands or trip across the world. But with the ongoing restrictions on international travel, escaping the New Zealand winter is proving harder than ever. So, how can employers boost morale in a time where uncertainty prevails?
For many, COVID-19 fast-tracked a move toward more flexible ways of working. Now, experts suggest that ongoing flexibility is key to keeping employees motivated and engaged. Key the introduction of the "hybrid work model", which allows employees to split their time between working from home and the workplace.
A recent Salesforce survey revealed that the appeal of a hybrid model particularly appealed to Gen Z with 43% indicating a preference to split their time between the office and home. Thirty-three percent of millennials agreed, however, baby boomers showed the least desire with only 26% preferring the new approach.
A hybrid model is most likely to benefit those who experienced increased, or at the least maintained, productivity throughout the lockdown period, while also recognising the value of face-to-face interaction and collaboration with colleagues.
It is no surprise that working from home on a permanent basis may eventually lead to employees feeling isolated and disconnected, with motivation suffering as a result. However, splitting time between home and the office allows employees to capitalise on increased flexibility, while also maintaining social contact.
Beyond flexibility, we can all no doubt recognise the benefit of taking time off. Although travel restrictions may see less people rushing to get in their leave applications, management should still encourage employees to take annual leave.
The push to get our local tourism industry back up and running has been well publicised and with the borders set to remain closed for the foreseeable future, New Zealanders getting out and exploring the country will be vital to the recovery.
Whether it be a few extra long weekends, or an extended trip elsewhere, both will help employees avoid burnout and emerge from the post pandemic world motivated and more engaged.
With varying degrees of optimism for when, or if, a pre COVID world will return, the small 'wins' and any look of normalcy will go a long way in boosting morale.