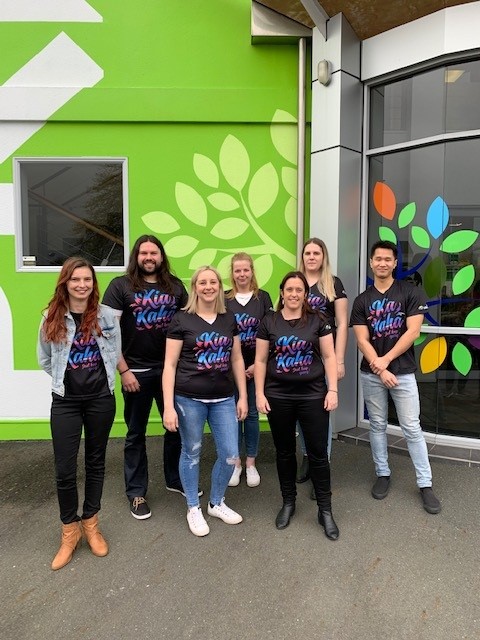 This past week here at PKF Hamilton we had a week supporting Mental Health Awareness week. We raised awareness by using Korero cards to start conversations within our team.
 On Friday we had a shared morning tea filled with yummy treats, and we also had some prizes of shirts and tote bags given out to support the week. Which were kindly gifted to us by Justathought – https://www.facebook.com/justathoughtnz
Check out some of our team sporting the shirts we were gifted!