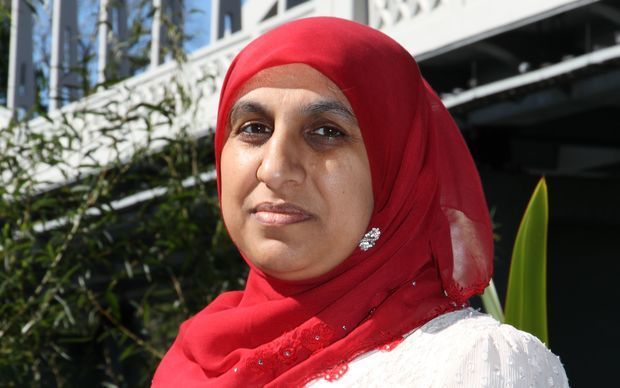 At PKF Hamilton, we love working with clients and getting to know them. So, we think it's only fair that you get to know us a bit better as well with our staff profiles. Today the spotlight is on accountant Anjum Rahman from our business advisory team. Read below to find out what the best piece of simple, yet effective advice Anjum lives by, where you can find her on holiday and who she'd love to meet.
Tell us a bit about your background:
I'm a rebel, a social disrupter, an advocate. My passion is pushing for social change and providing support for people that need it.
Why did you want to get into this type of role?
Why did I become an accountant?  Well, it was my best subject at school, and my parents thought it would be a good career "for a woman" – hey, we're talking about the 80s and that's what life was like then…
I do enjoy being an accountant. The difference we can make to people's lives and well-being by giving them good advice, ensuring that they have the right structures for their business activities, and making sure that they understand and comply with their obligations.  We get to know so much about our clients' lives that it becomes a close relationship.
What's the best piece of advice you've been given and by whom?
Simple four-word piece of advice to live life by: "Don't be a d**k".   It applies to absolutely every life situation: make the choice to not be a d**k.  Which translates to acting with integrity, kindness, consideration.
What advice can you give for people who aspire to be where you are?
Build relationships, build community, think about what you can contribute and how.  Work on your legacy: what you will leave for future generations on planet earth.  The most important question: what have I done to leave the world a better place that I found it? It doesn't have to be big, grand gestures.  Even small, everyday actions can be powerful and meaningful.
What's your favourite place to visit in Hamilton?
Definitely the Hamilton Gardens.
Favourite music or bands?
Bruce Springsteen.
Favourite movie and/or TV show?
Generally, I look for movies & shows that have several strong women as well as other diverse characters.  I want to see stories that inform me about people and cultures around the world.
Favourite holiday destination?
Any beach with reasonable size waves. I love swimming in the ocean.
What do you do for fun?
Sleep. It's definitely my most favourite activity.
Who would you most like to meet and why?
Children's Commissioner and former Principle Youth Court Judge Andrew Becroft.  He's been an amazing advocate for decades and made a real difference to our country.
What's one thing people would be surprised about or interested to know about you?
Despite being terrible at singing for most of my life, I joined the Waikato Interfaith Choir and now manage to sound reasonably okay when I sing with a group. It pays to try things you think you aren't good at!